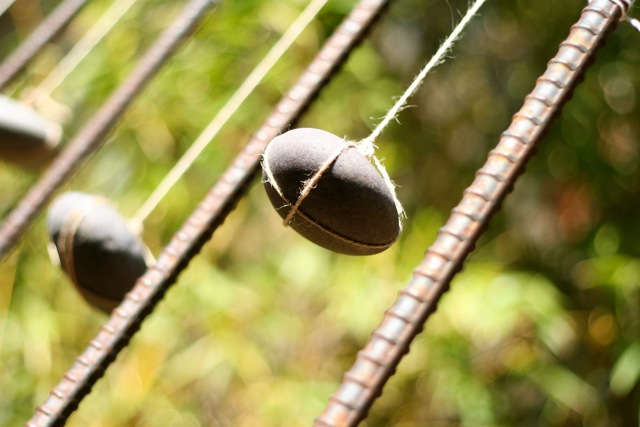 Music For People & Thingamajigs Festival
The Music For People & Thingamajigs (MFP&T) Festival is an annual event that was first held in 1997, and led to the formation of Thingamajigs - the organization. The festival is dedicated to the promotion of experimental music that incorporates made/found instruments, alternate tuning systems, and interdisciplinary collaborations not often associated with festivals of music. MFP&T festival offers a mix of workshops, music making, and performances, with the goal to reach a large, diverse audience of all ages. It also serves as a important local touchstone to bring together composers and makers from different generations, genres, and geographical regions.

The festival has been held each year for 19 years now, and among various renowned performers were Carla Kihlstedt, Walter Kitundu, Peter Whitehead, Brenda Hutchinson, William Winant and Laetitia Sonami. It is the only annual event of its kind in the world and has gained regional and national recognition with printed and online press coverage. 7x7 (a magazine that celebrates the best of San Francisco) listed the festival as one of its Three Reasons to Cross The Bay Bridge and VirtualTourist.com (a leader in airlines' inflight magazines) listed it as one of their "Top 10 Summer Music Festivals".
Learn more about the 2016 festival edition and the various groups that participated.
20th annual music for people & thingamajigs festival Dec 15, 2017 OMCA